I was poking through one of those markdown discount stores the other day (you know what I mean, the store with a great deal lurking in every corner, can't walk out without buying something) and found this potholder/towel combo. I immediately thought of the seven hundred tutorials I've seen online that turn just such a pair into a cute little kid's apron. I couldn't resist the already-sewn-on-details and the $1.95 price tag seald the deal so I bought it.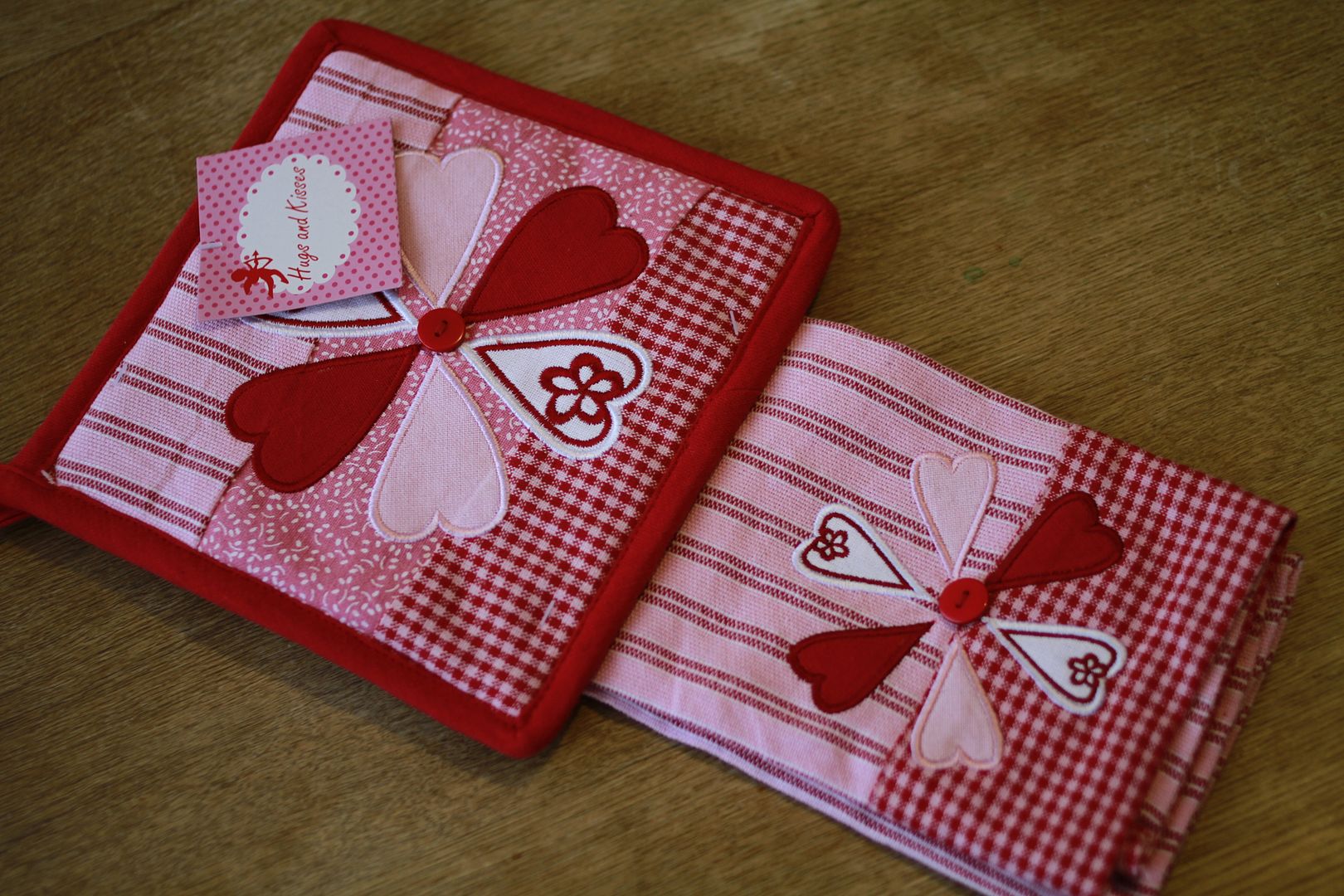 First I cut the towel in half.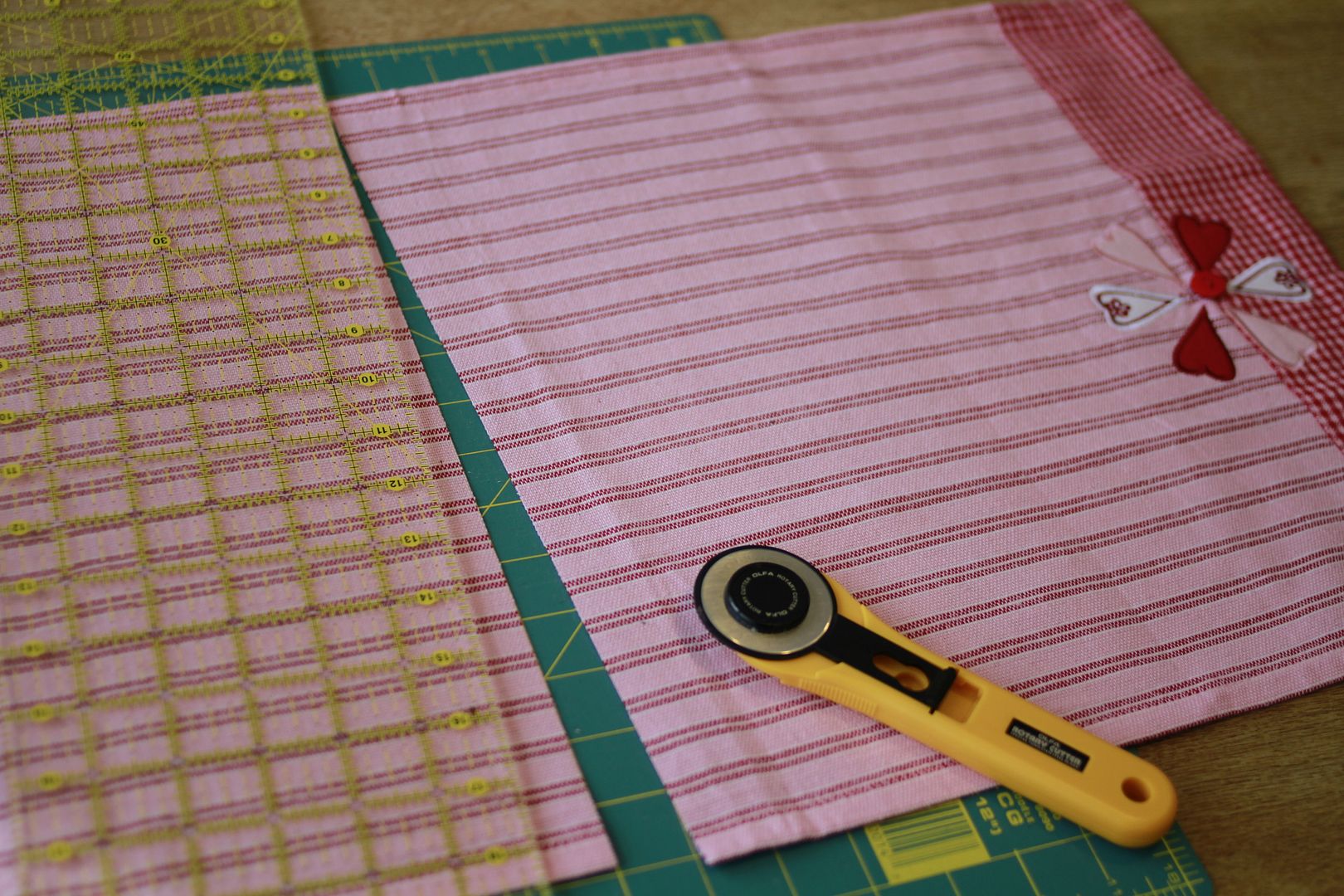 I wanted the apron front to be pleated instead of gathered so I folded over the cut edge and pinned in the pleats.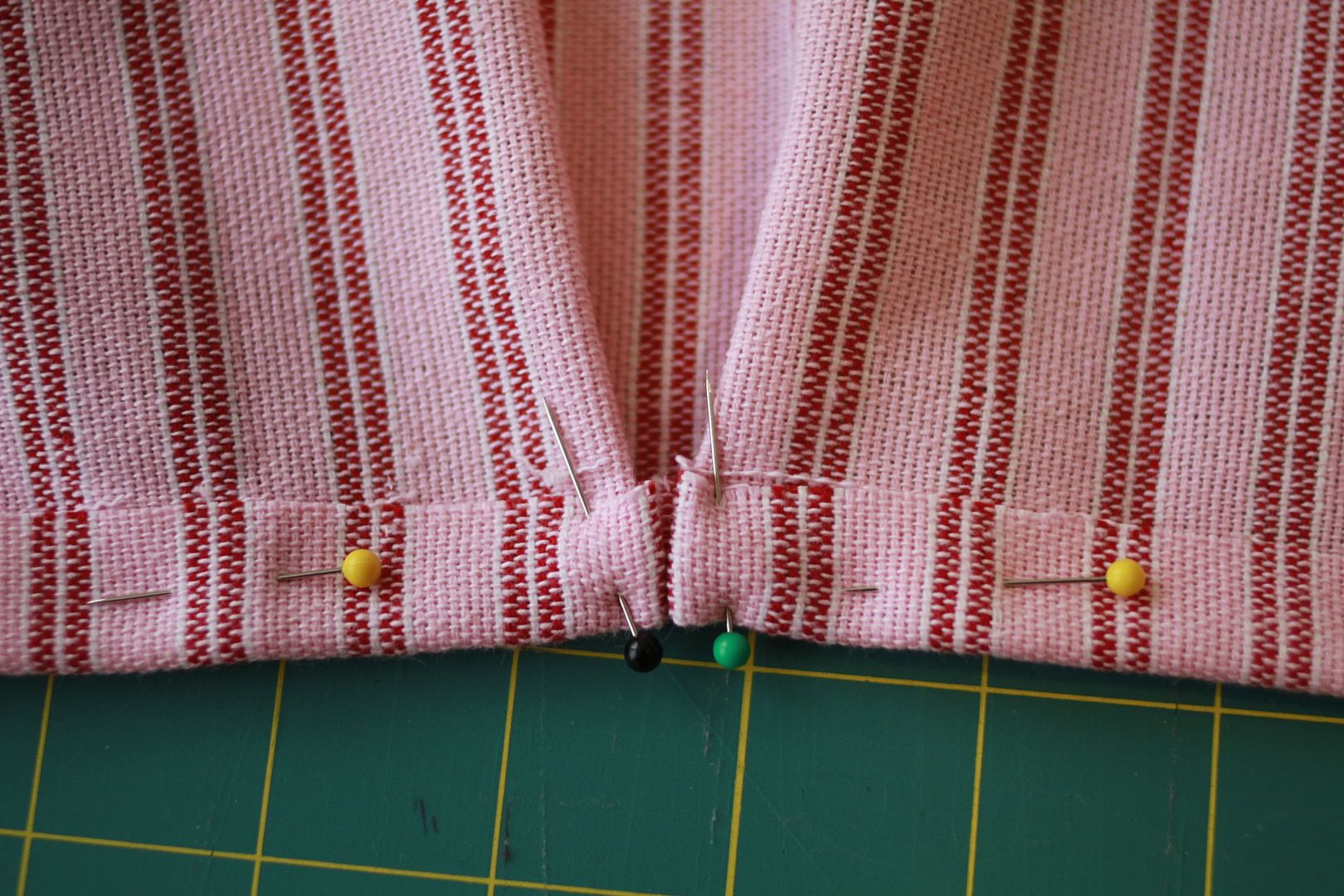 Then I stitched straight across all the pleats to hold them in place. I considered omitting this step but there were too many pins in place to make it work. It was also much easier to work with the apron bottom once the pleats were in and the pins were out.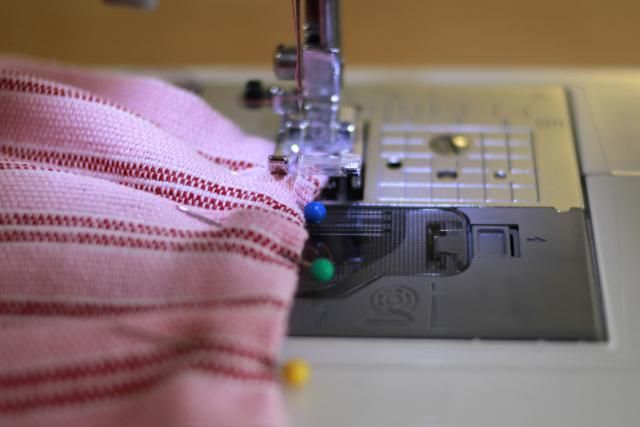 Next I cut two lengths of grosgrain ribbon. One to cover the stitches on the back side of the apron and one to be the belt. My plan was to sew one edge of the ribbon to the apron bottom and one edge to the potholder-bib-top. First I sewed both ribbons to the apron bottom leaving a pocket to tuck in the potholder.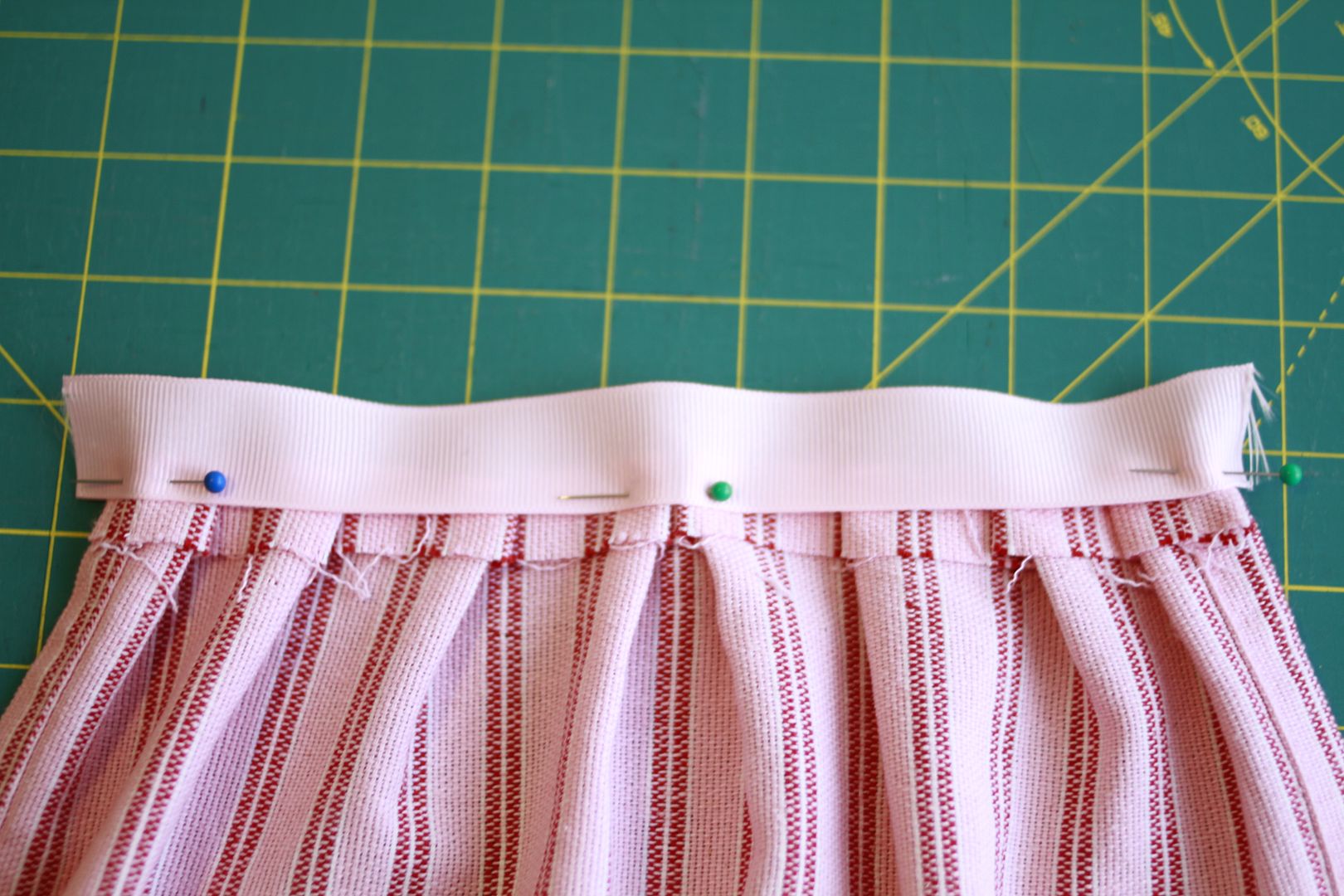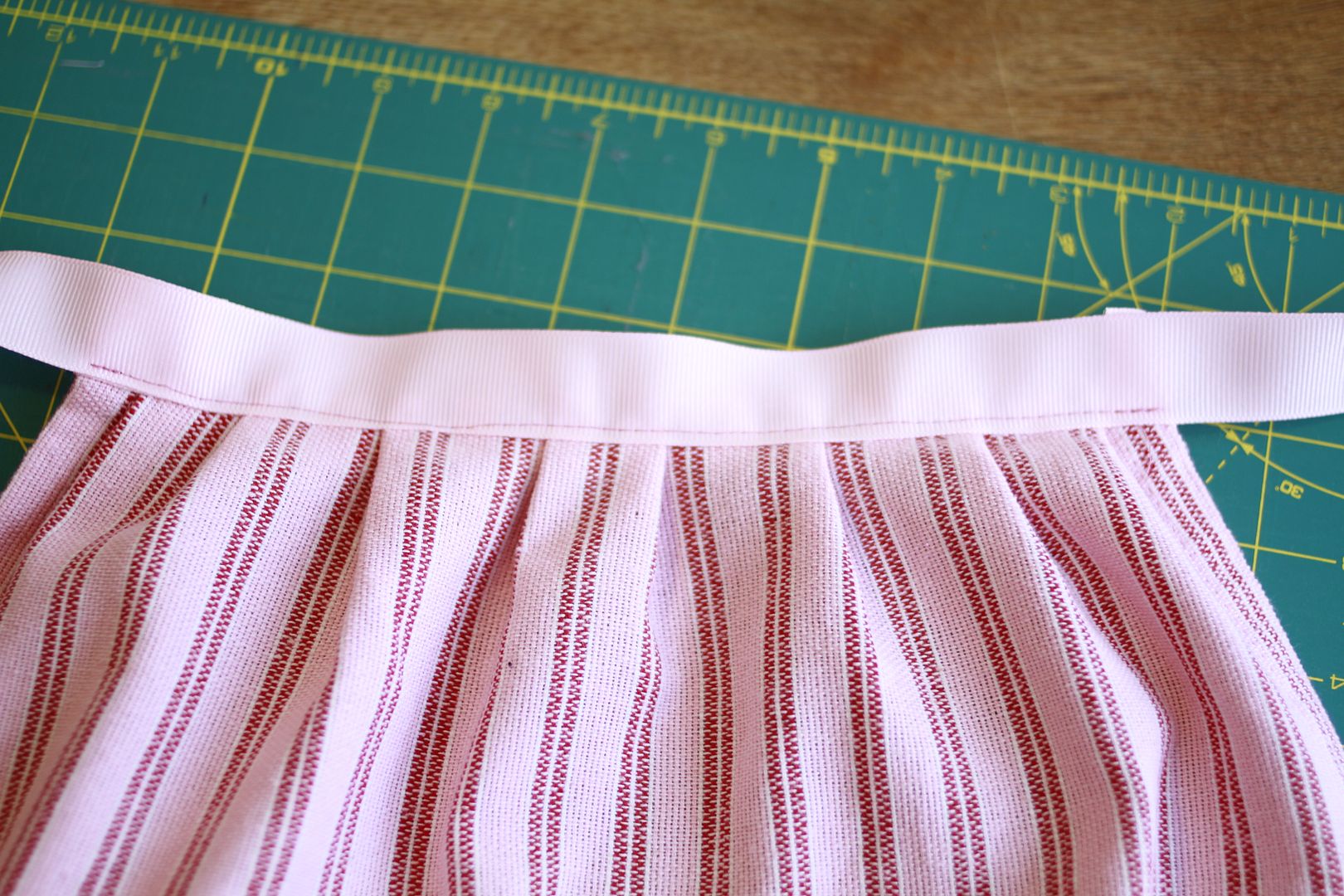 Next I tucked the potholder in the pocket and sewed it in place. I wish I had used a lighter pink thread so you couldn't see the sloppy stitches. It was more difficult than I expected to sew through the ribbon and thick potholder and also keep my stitches in a nice neat line.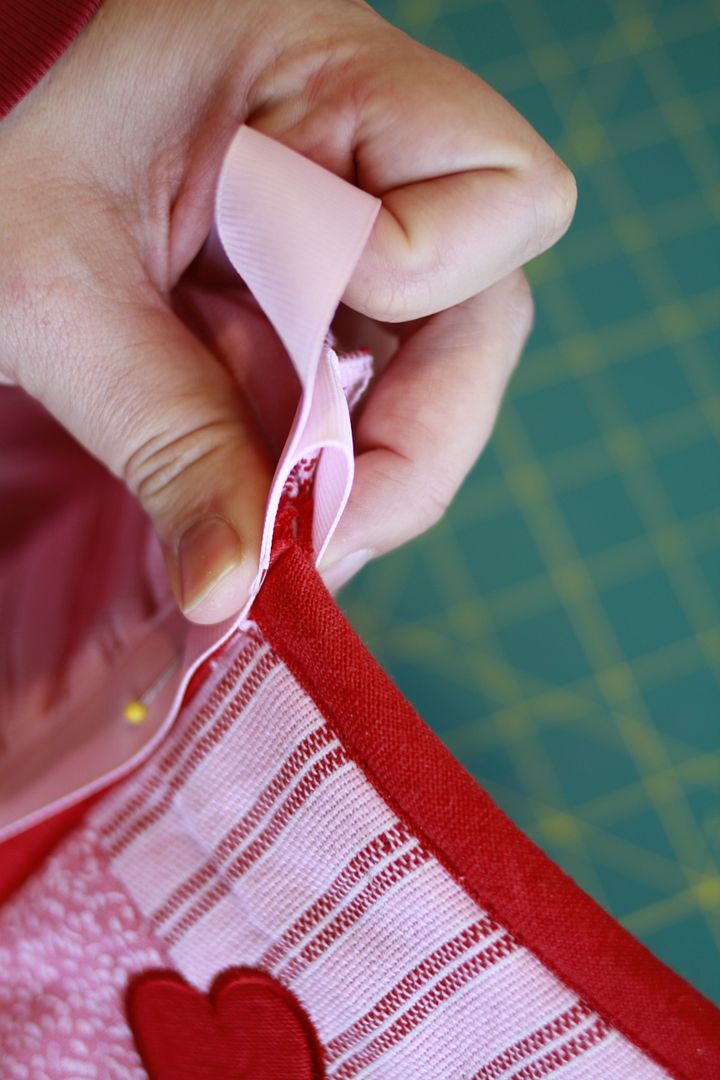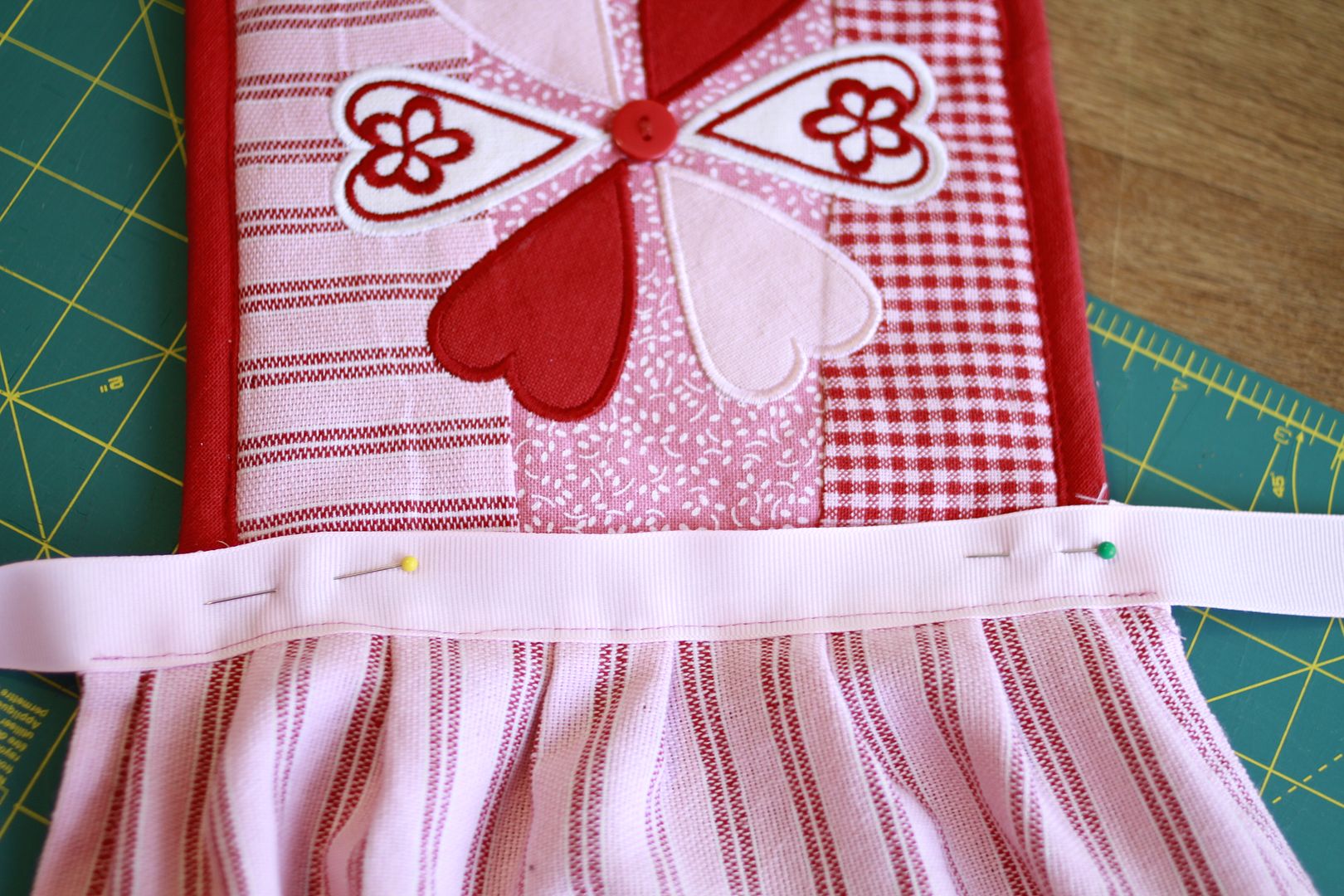 Finally I hand sewed a ribbon to each corner on the top of the potholder.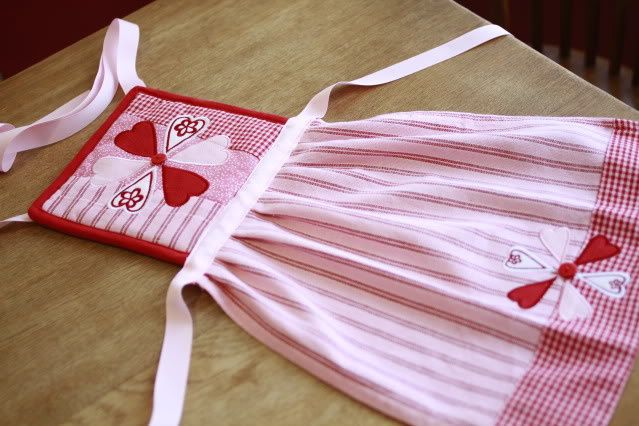 Hannah LOVES the finished apron! I think it's super cute and just in time for Valentine's Day!