We've been playing with our food this week. We got sucked in by the sample counter at Trader Joe's. The nice lady gave the kids a sample and I came home with a whole container. They almost always get me at the sample counter.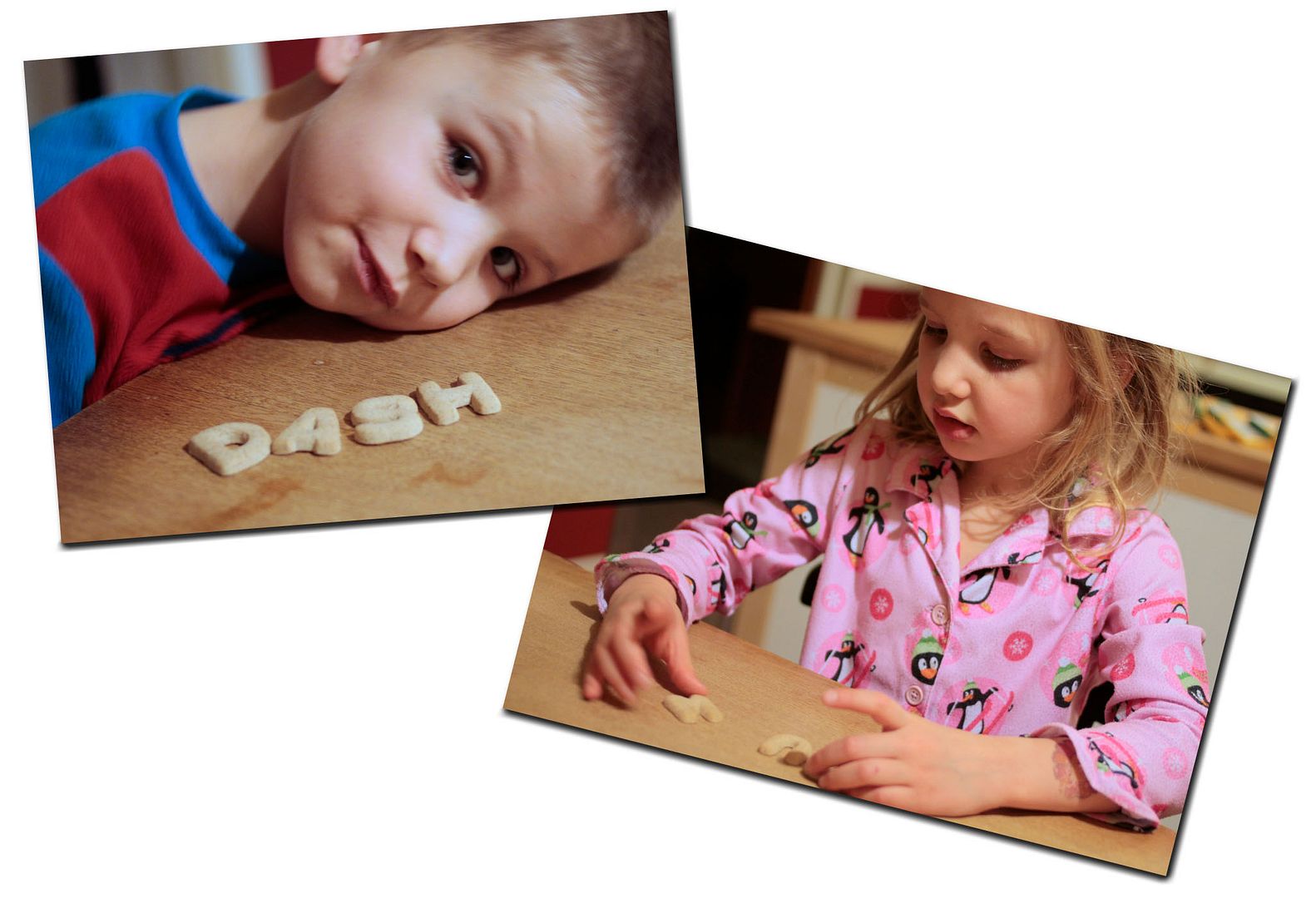 The kids made this game up on their own. After dinner, on days I'm feeling nice and giving out dessert, I give the kids cookie letters that spell out a word. Right away they started rearranging the letters to make new words. Most days Christopher ends up asking for specific letters to make new words. Hannah is learning that not all letter combinations make real words. (EDIT: Yes, I know it is possible to make more than six words from the letters in brain and think. Thanks.)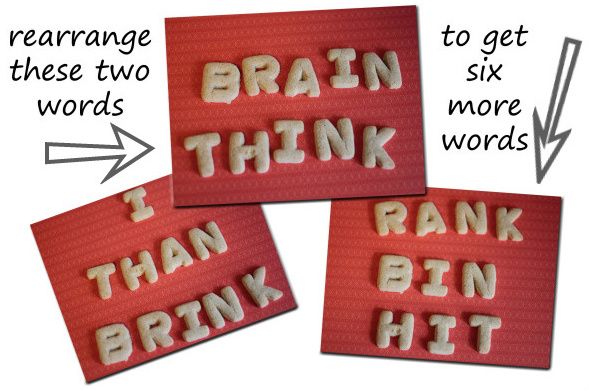 I really like the cookies! I've been trying to eat only the numbers and broken letters so the kids can spell more words. It's been fun watching Hannah use her sight word ALL to make all kinds of new words by adding letters.
The kids have been pestering me to let them play with the entire container at once. I probably will, though I'm not sure what will happen. Either they'll gorge themselves on alphabet cookies or write a book.
For the record, Trader Joe's isn't paying me for this post... they don't know I exist :-)