The inspiration for this cake and cupcakes came from
this post
at Sugar Swings! Serve Some and
this post
at Martha Stewart. I bought the candy mold at the Lego store but you can find them online.
To begin I put a handful of candy melts into a zip lock bag and melted them in the microwave. For most of the bags 45 seconds was long enough to liquify them but I mashed them around a bit just to be sure. Then I squished all the candy down into one corner and used an Ikea bag clip to hold everything in place. Then I snipped off a very tiny bit of the corner of the bag.
Then I took a bunch of pictures of the melted candy because it was so colorful!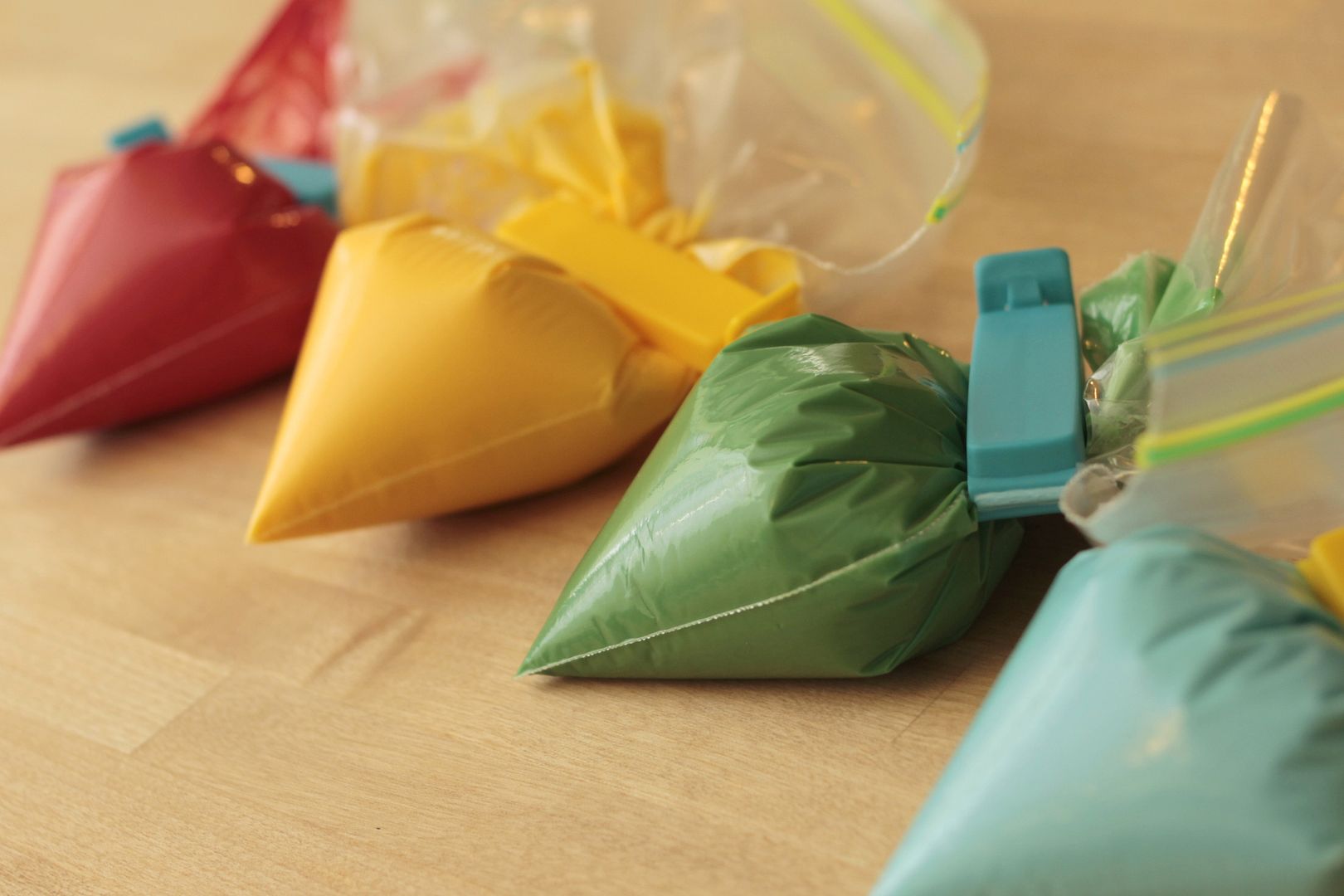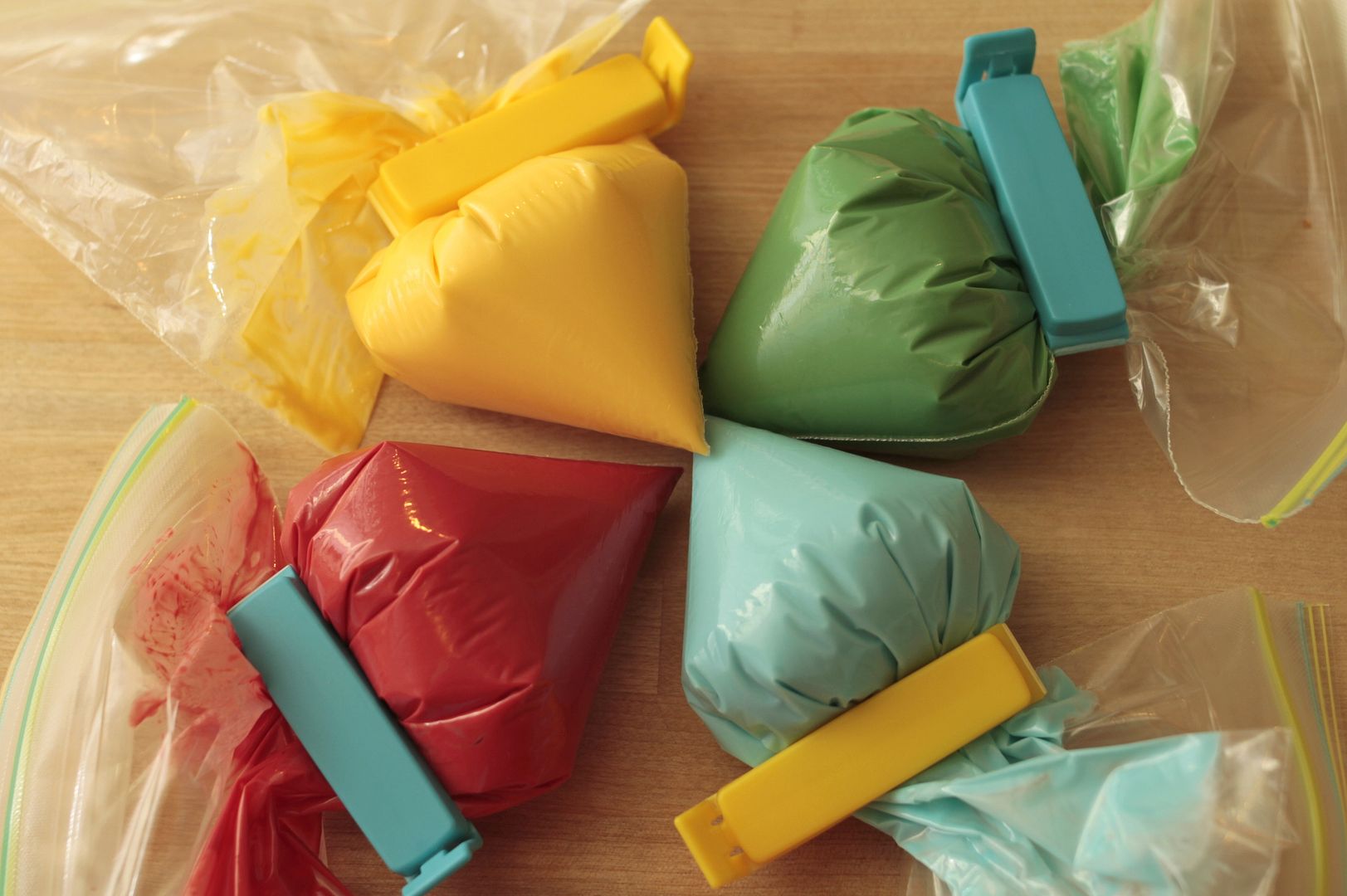 I followed Sugar Swings! instructions and carefully piped in the lego man hands and about half of each body part. Then I went back and filled each body part up to the top. By filling only half at a time you can keep the colors from flowing into the wrong body part. Then when you're finished take the bag clips off and throw the bags away. No messy clean up!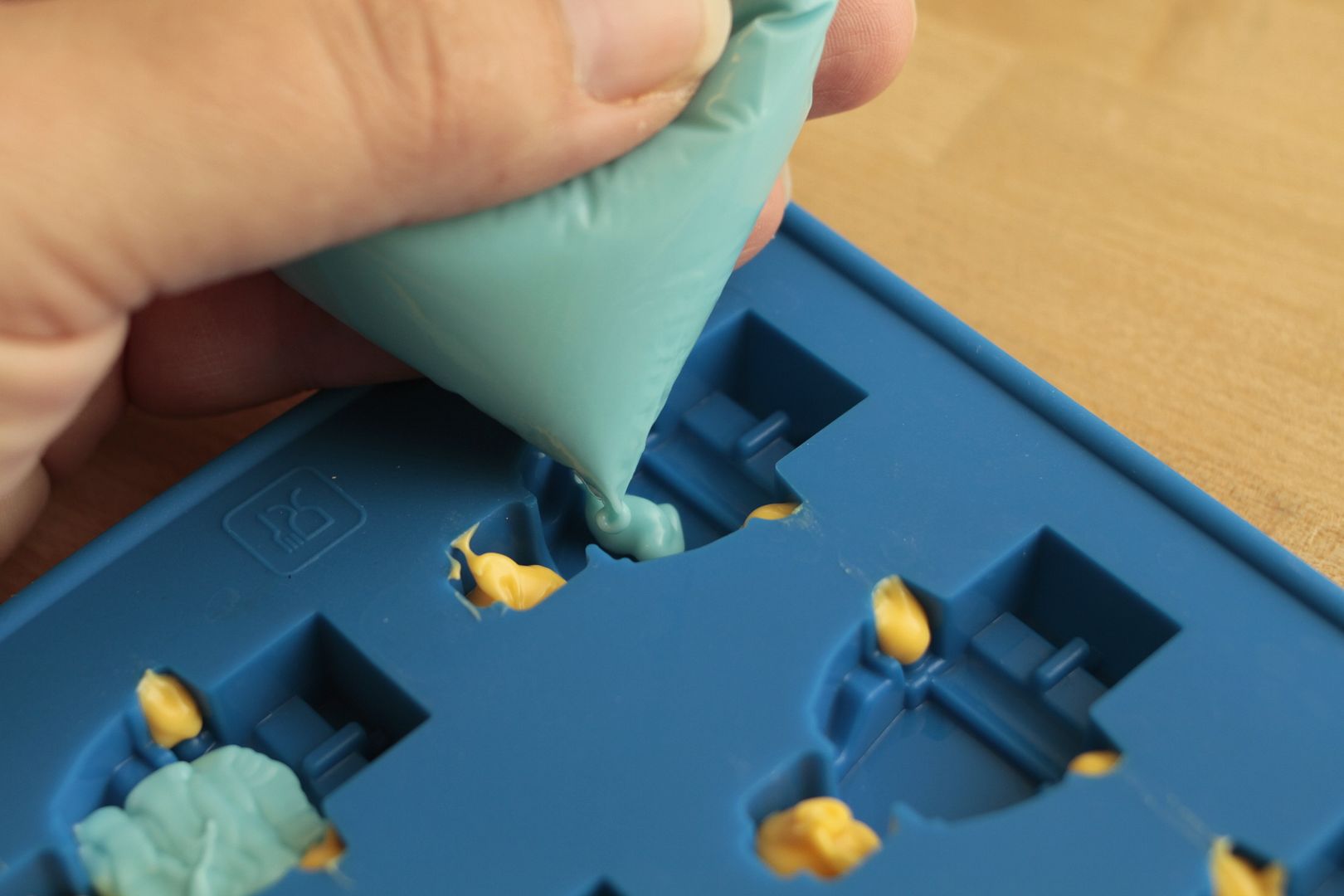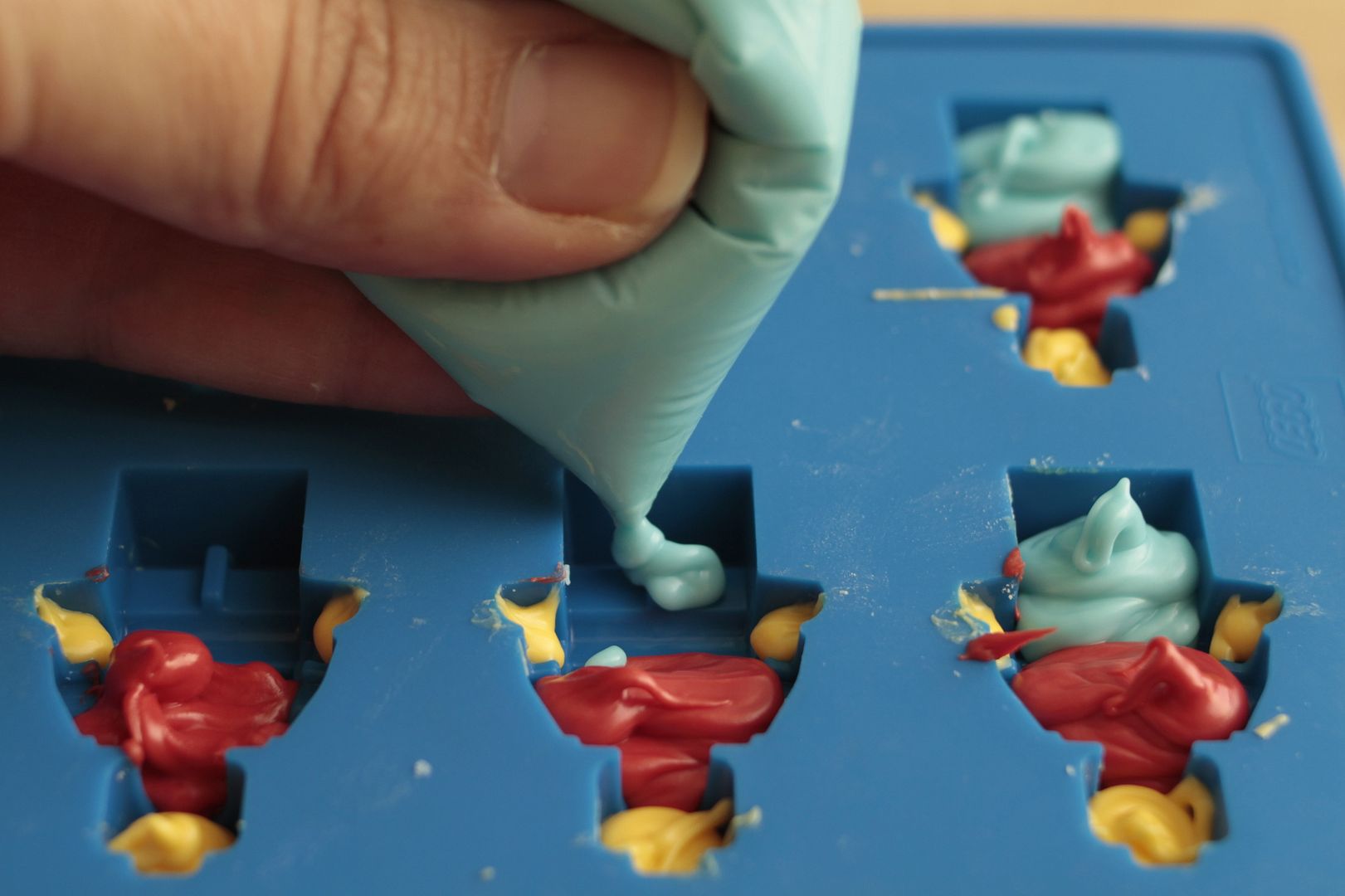 Tap the mold against the counter a couple of times to get the bubbles out and then use a mini-spatula to scrape off the excess.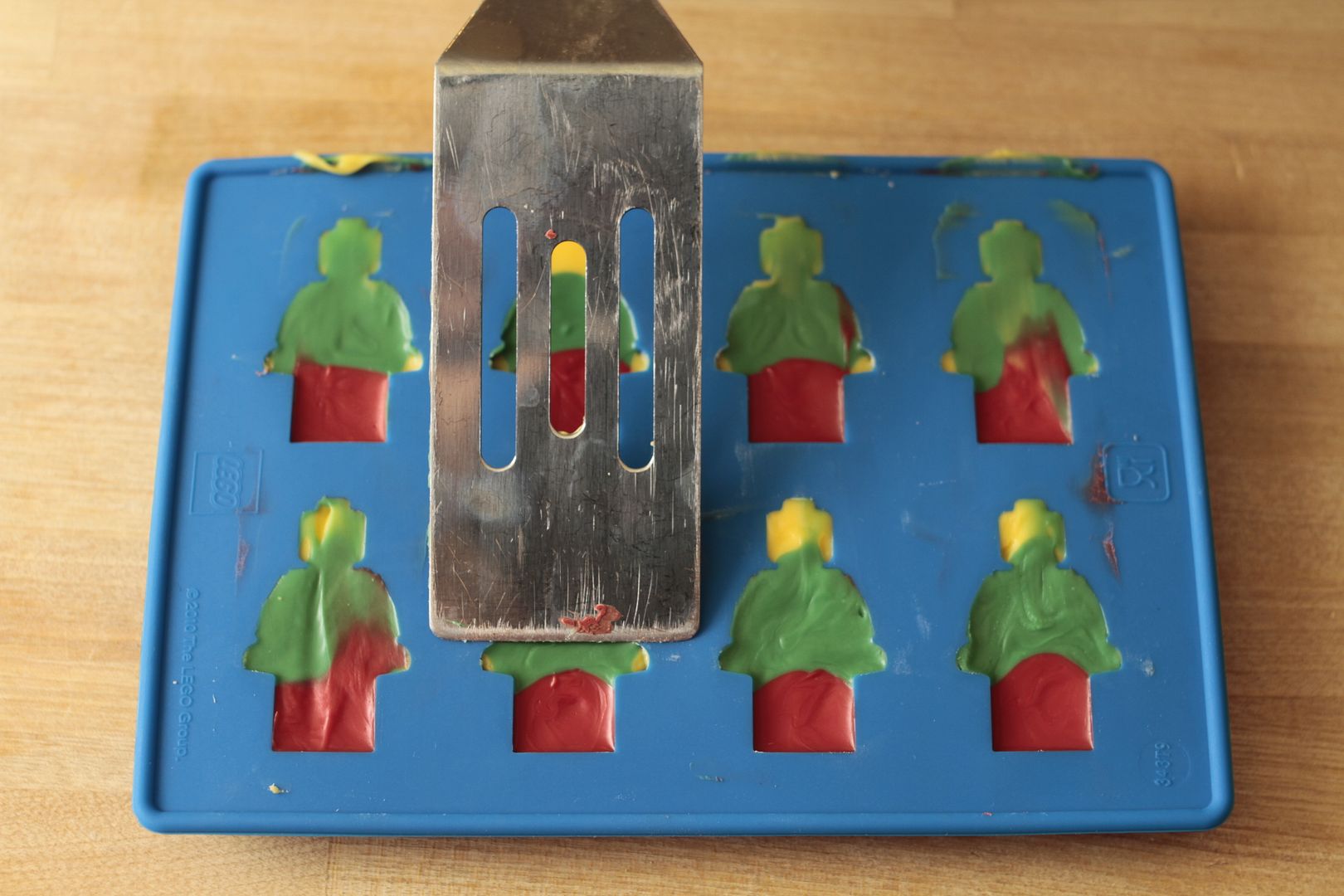 After chilling in the fridge for about 15 minutes (maybe 20? not sure, I was on
pinterest
) the little guys popped right out.
I strongly suggest you take very good care of your lego men. And make extra. Because when you drop the bag of lego men on the floor, this is bound to happen. (Which will give you flashbacks to the
Valentine's Day cupcake topper disaster
.) Don't cry! This time you made extra.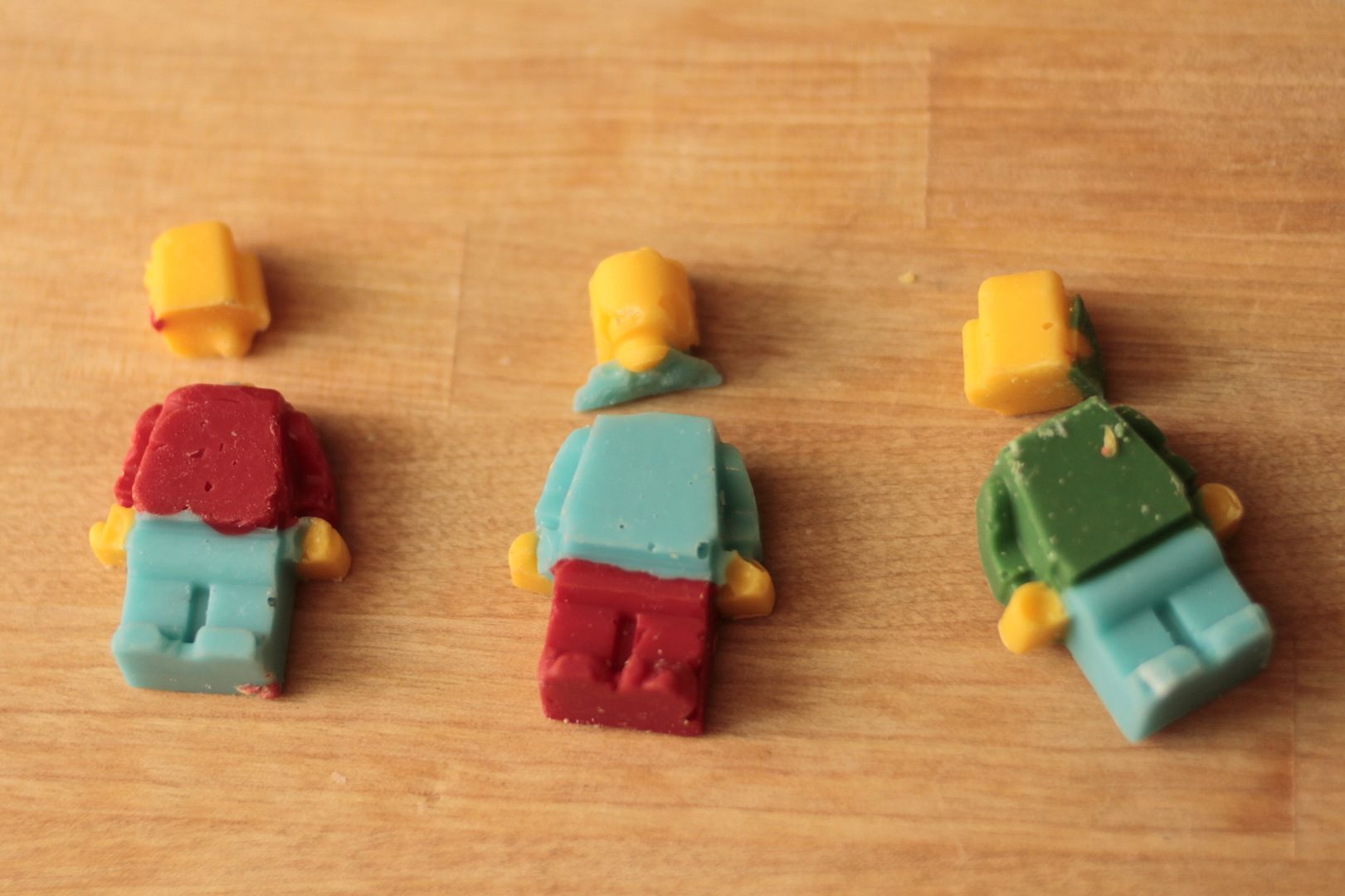 I mixed these two together for the filling of a 13" layer cake.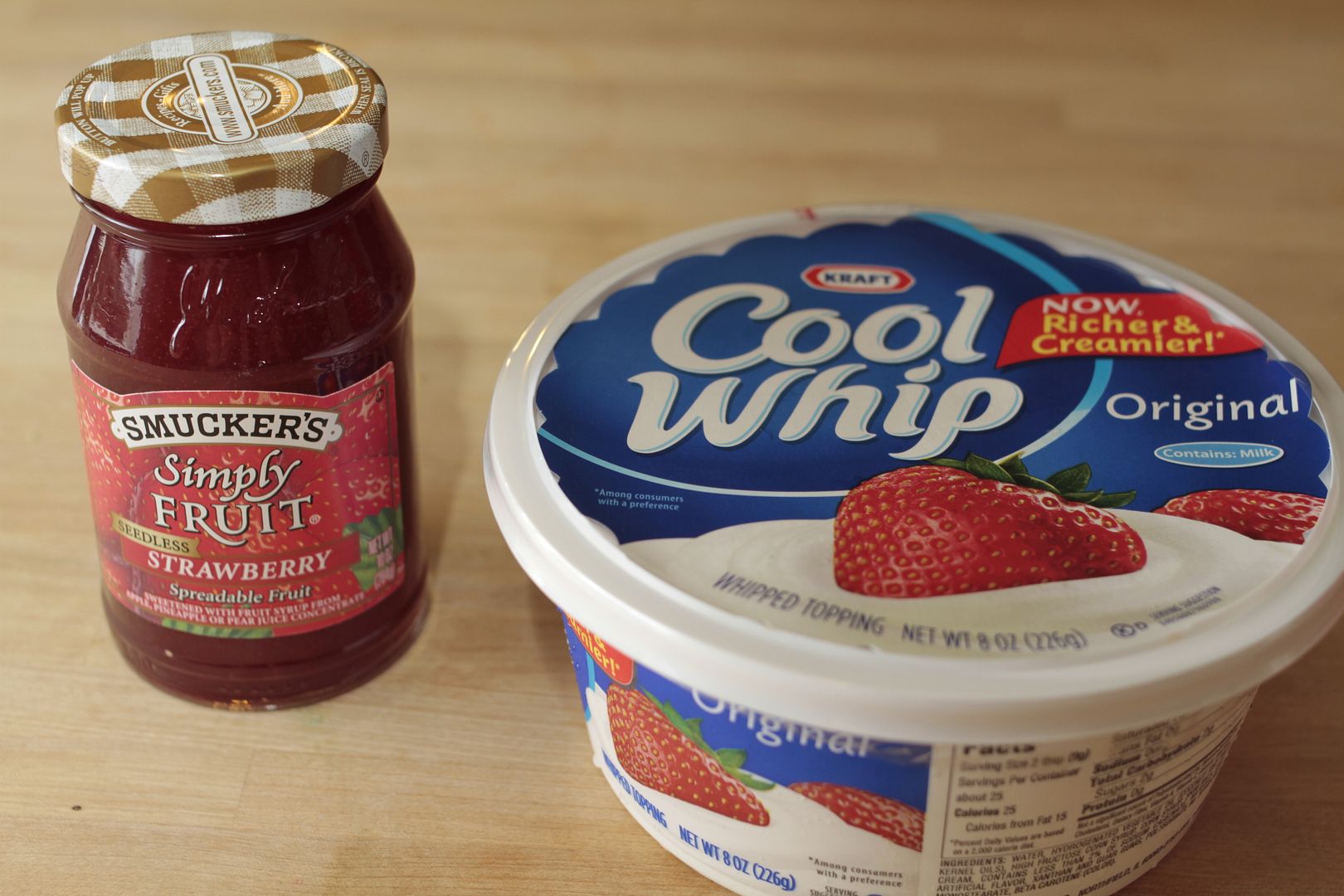 Then I stuck the M&Ms and lego men on in somewhat of a pattern. I actually wasn't hugely impressed with the cake but everyone else loved it, so I think I'm just too hard on myself.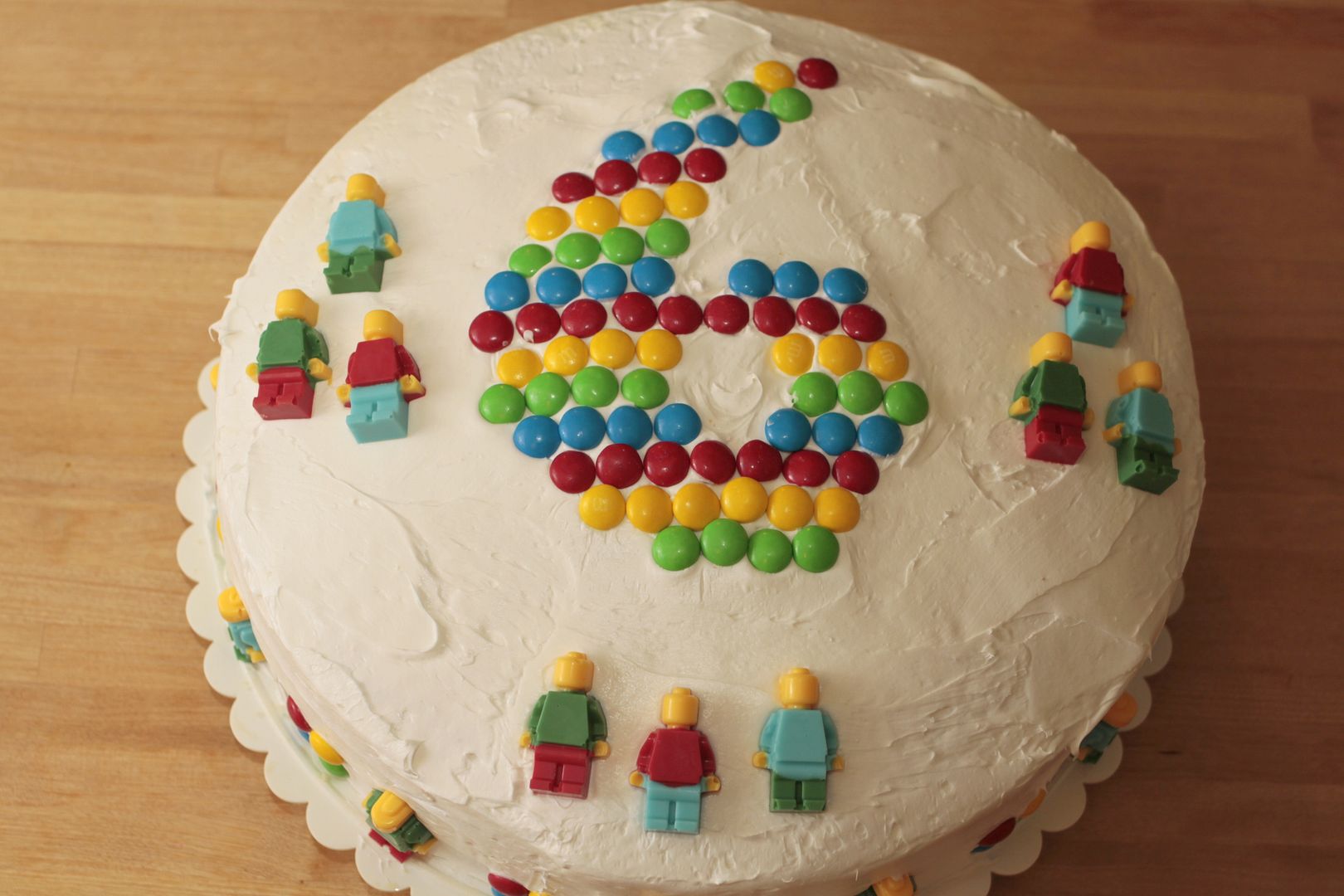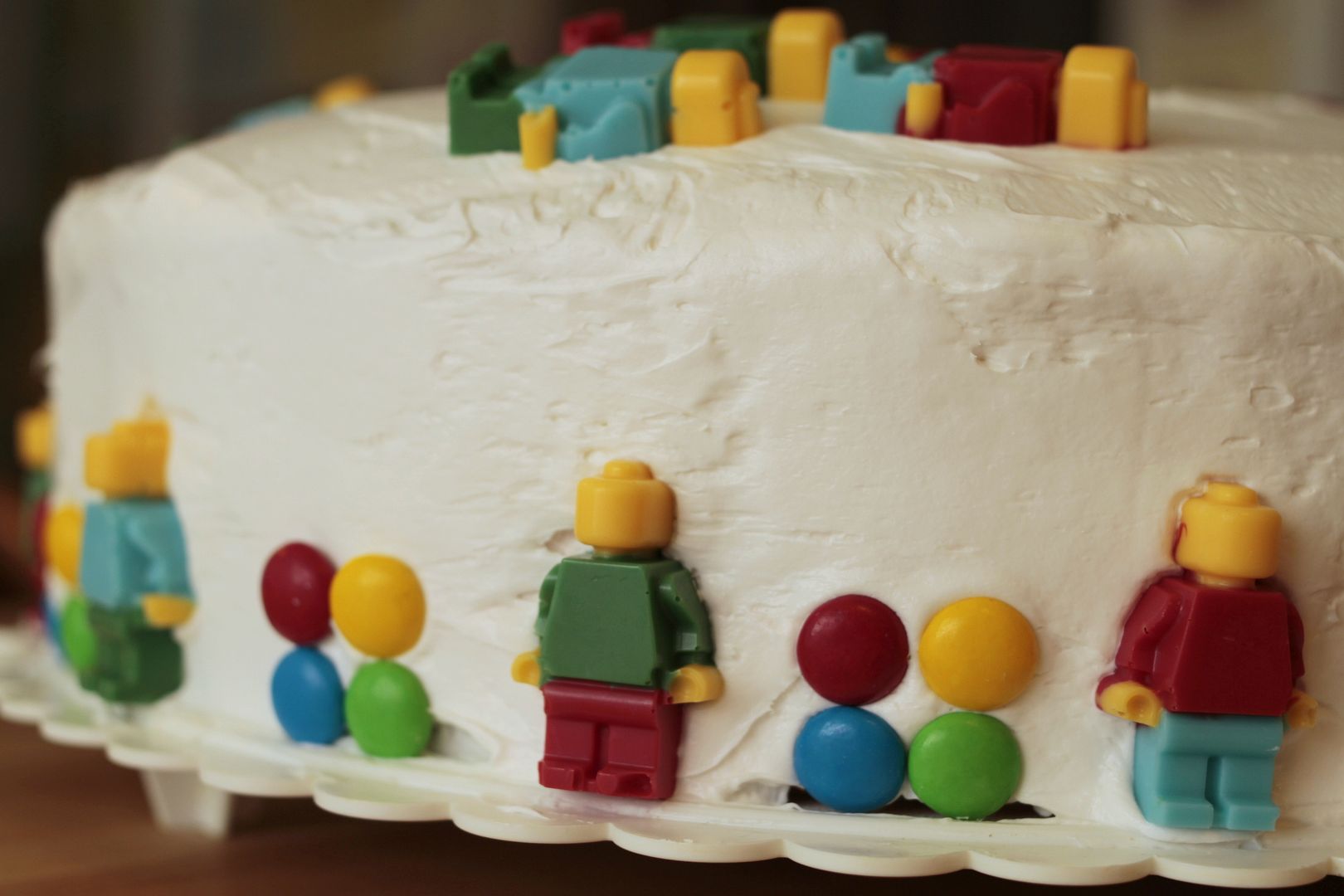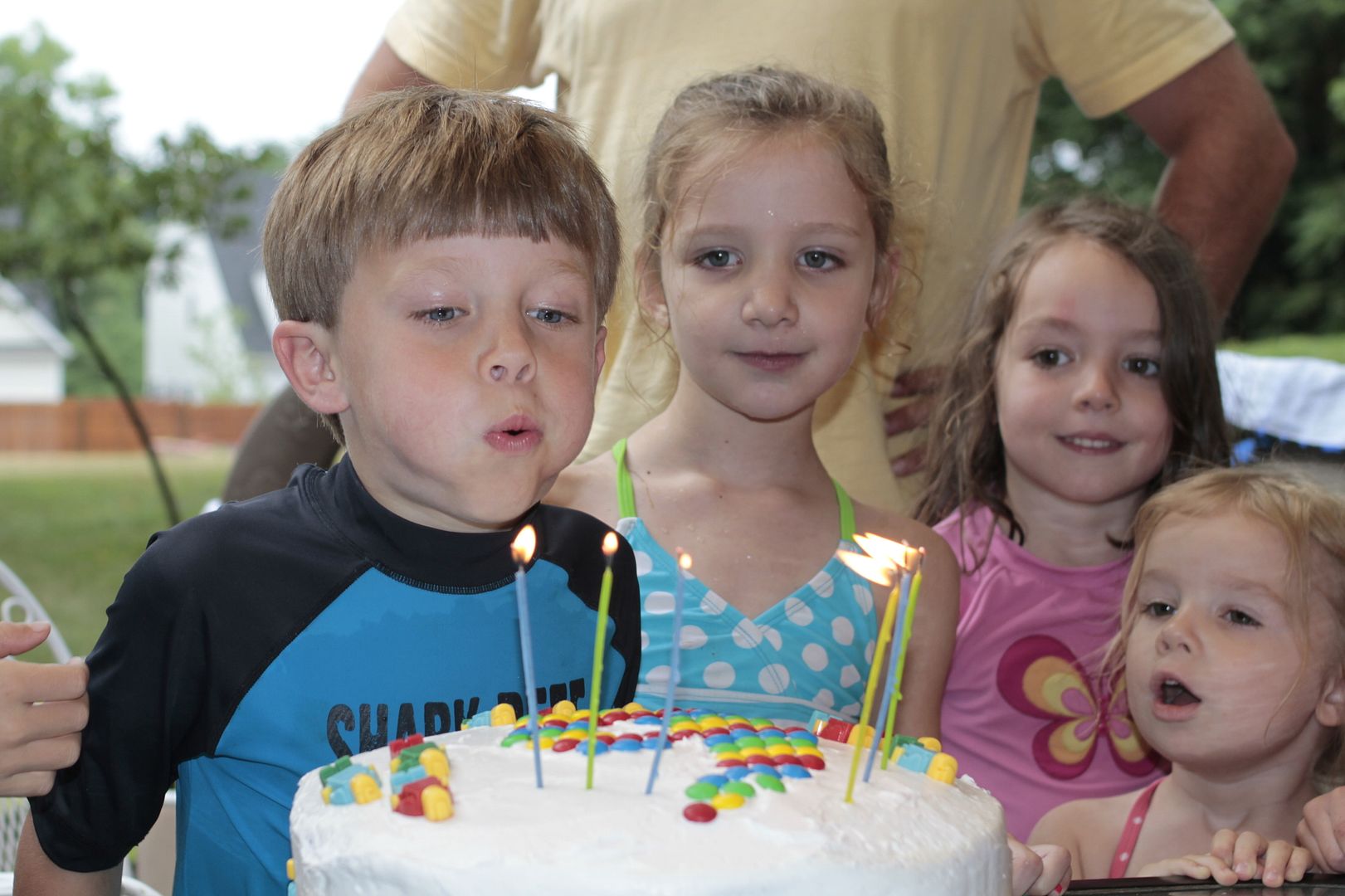 And here's how the cupcakes turned out for Christopher's end-of-the-year school party. That day I took the time to draw faces on the men with Wilton Food Writers.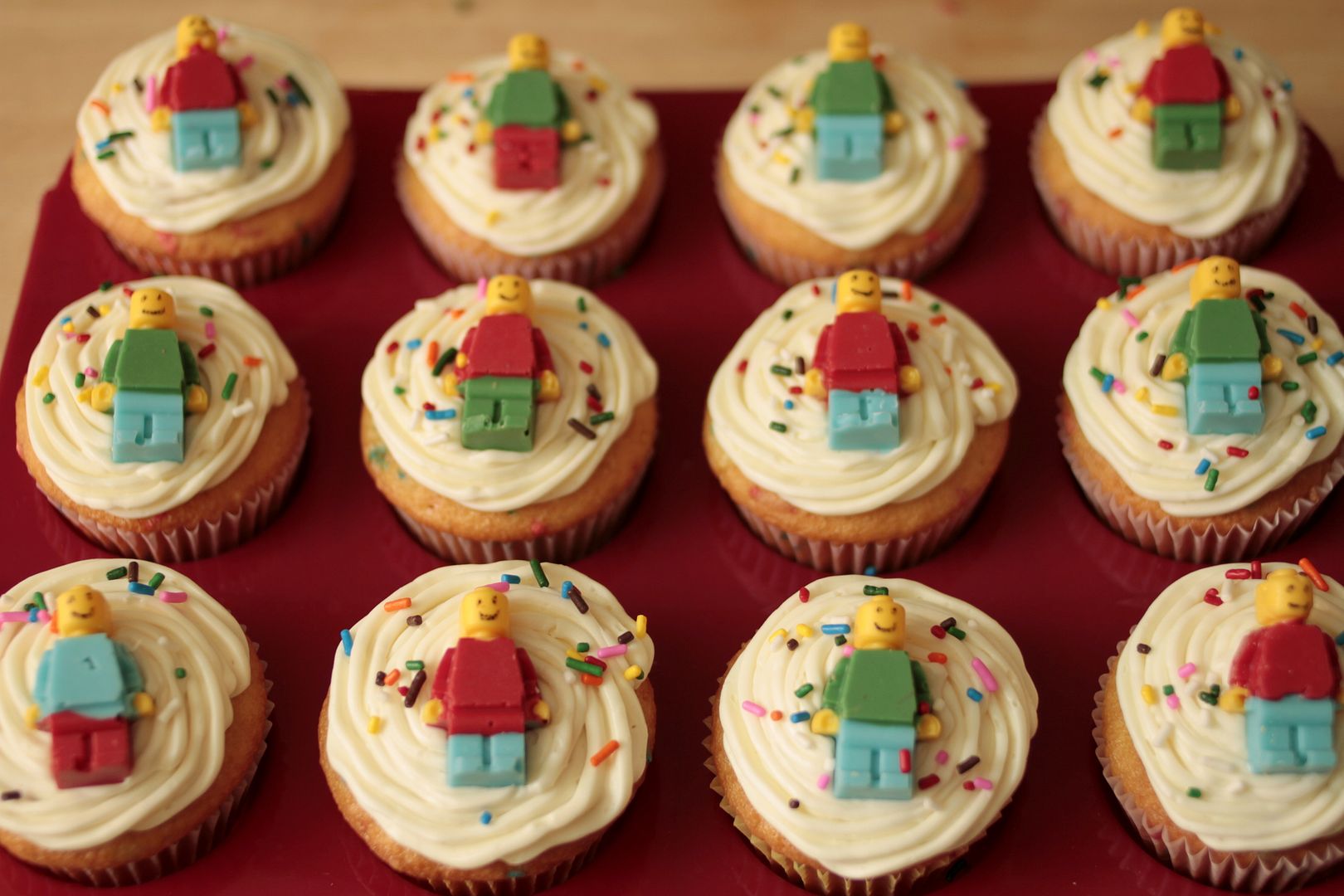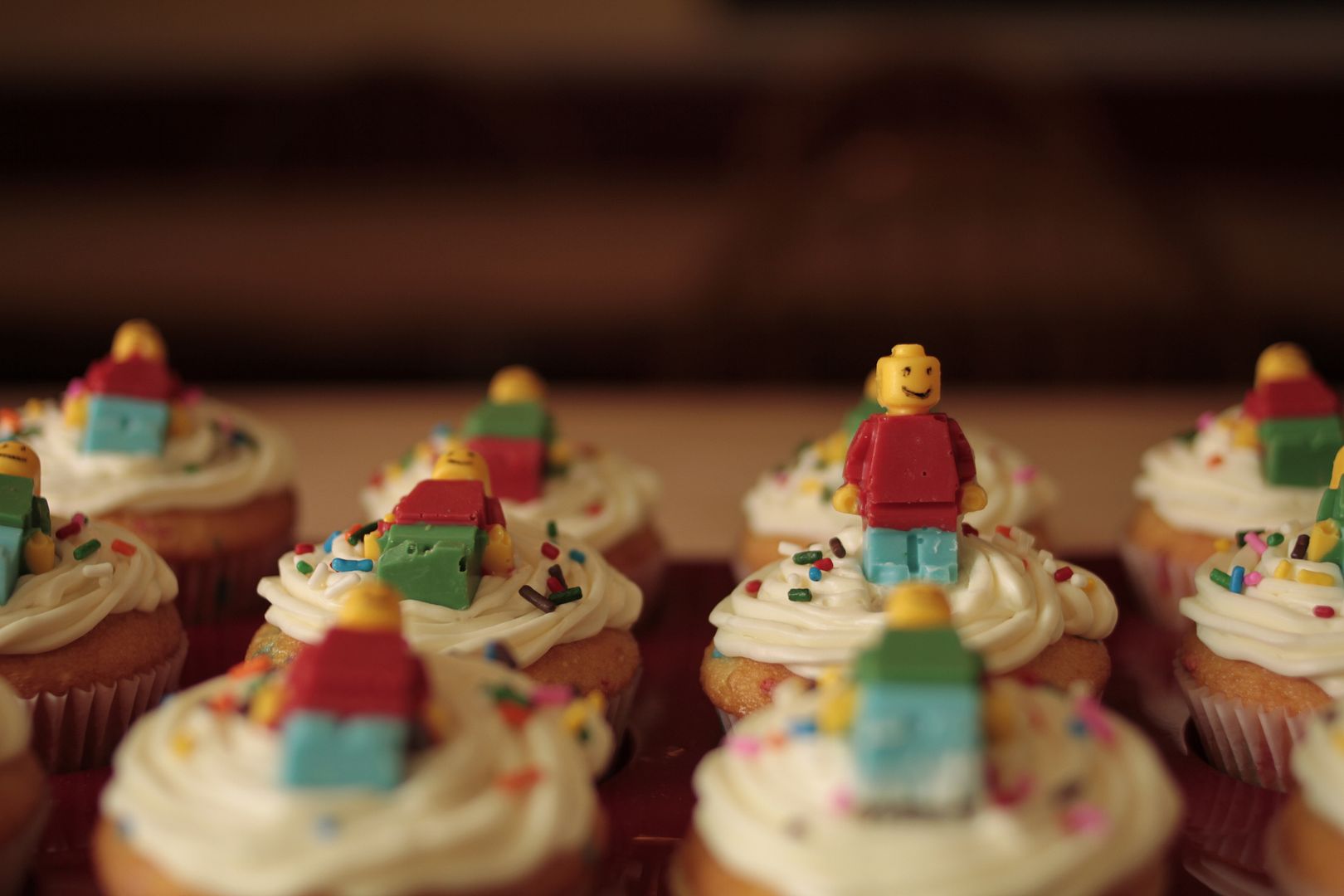 This post was featured here!